Laoura Avakiants:
Memories of a Peace Advocate
In 1984 National Geographic photographer Steve McCurry was in the region for a story on the refugee crisis. While touring a refugee camp on the Afghanistan-Pakistan border, he entered a large tent that served as a girls-only school. The first child he saw was a shy girl with fiery eyes, about 12 years old.
Ms. Laoura Avakiants, a scholar, an educator,

and an artist recaptured that image through her artistic eyes in the Afghan Girl. This painting is one among many that Laoura has dedicated to the cause of peace around the world.
Her art presents images of inspirational deep thinking peace advocacy thus making her a peace maker in her own way. As Ms. Avakiants transitions to the invisible reality and leaves many of us with her loss, we share her work with those who continue to live her dream. The Gallery of Laoura Avakiants' deeply inspirational art work is presented here.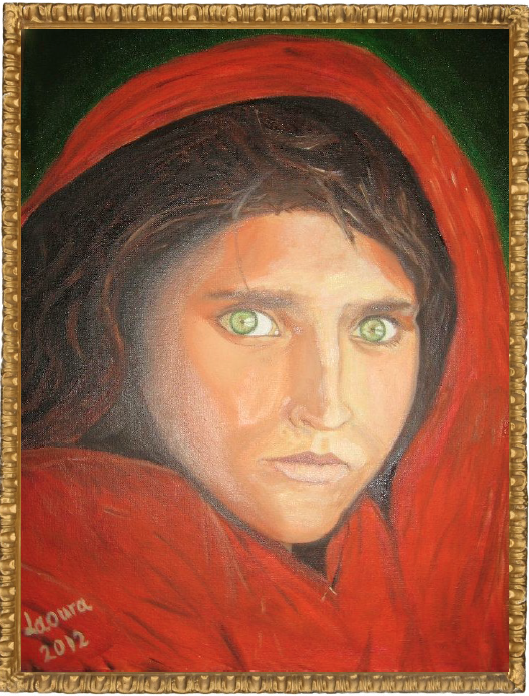 No life is long enough for all our dreams, yet every dream has a life of its own. Live the dream for which life was intended.
--- Zaman Stanizai